Stamp Visible
Continued
Clive R. Haynes FRPS
By activating the top (sky) Layer and using Ctrl+Shift+Alt+E, 'Stamp Visible' appears. I can now apply Topaz 'Impressions' and add a Layer Mask to refine the edit.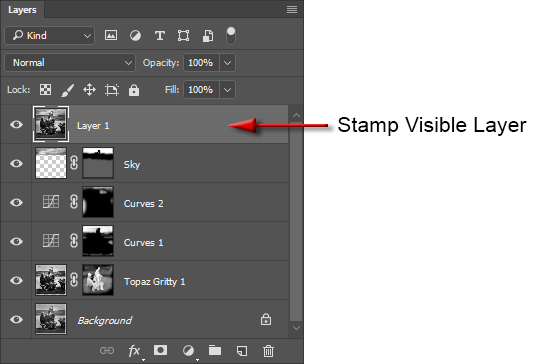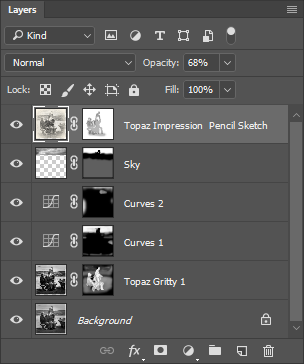 Above: To better identify Layer 1, the The 'Stamp Visible' Layer has been renamed as 'Topaz Impression Pencil Sketch' and a Layer Mask added to artistically integrate the result.
Using Stamp Visible makes this possible and easy to do.

Below: 'Stamp Visible' in the History stack.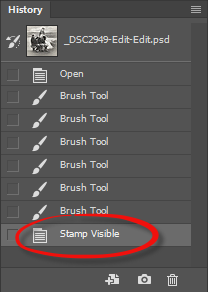 Below: The finished image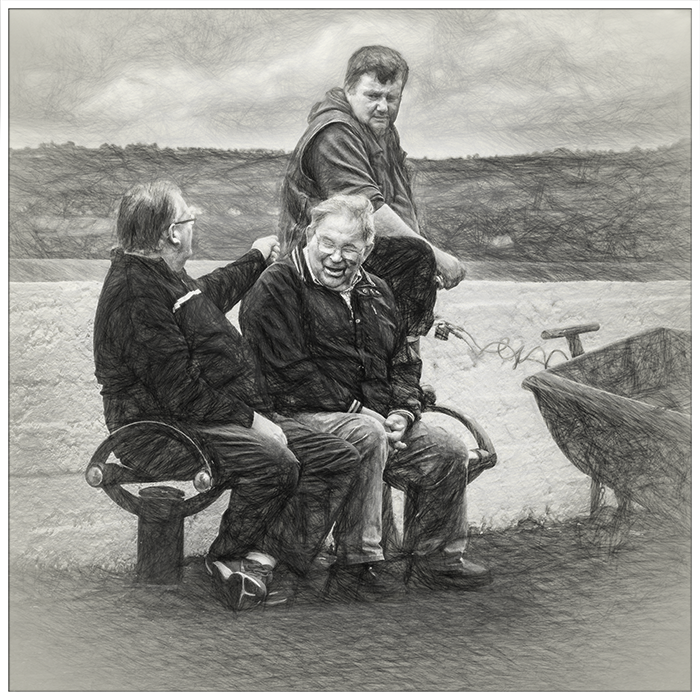 If you're interested in Topaz Plug-Ins, click on the Topaz link below
Note: If you've arrived at 'Stamp Visible' from my set of notes about 'Layers',
use the links below to either continue to the next page about Layers or return to the Layers Contents.