Make it Rain (continued)
Clive R. Haynes FRPS
Making a 'Smart Object'

Click on the menu icon at the top right corner of the Layers palette and from the drop-down list, choose 'Convert to Smart Object'. Once you've done this a very small icon will appear in the thumbnail view for this layer in the Layers palette.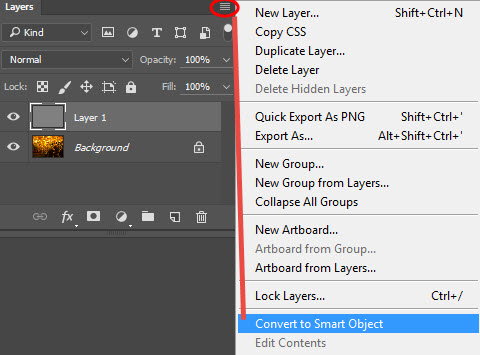 Next, go to the Filter menu and choose 'Noise' > 'Add Noise >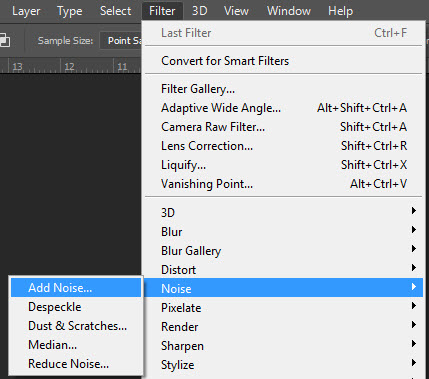 Amount: 400%
Distribution: Gaussian
Tick: Monochromatic
Click, 'OK'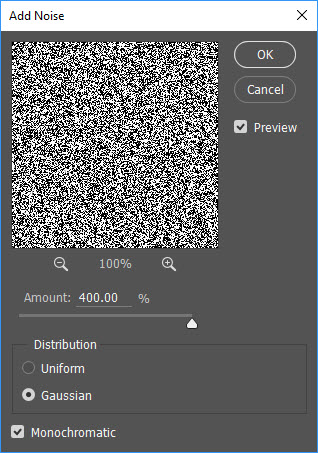 It may be helpful to rename this layer 'Rain', particularly if adding some optional stages later.
With the new layer active go to Edit and from the drop-down menu, choose Fill. (Quick Key: Shift + F5)
From the options presented for Content, choose 50% Gray > OK.
The image becomes grey.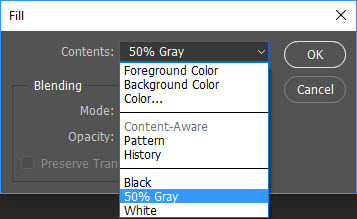 We're going to use this grey layer to create our rain. To accomplish this there are three main steps:
1 Fill with 'Noise'

2 Swap the Blend Mode to 'Overlay' (or one in the 'Overlay family')

3 Add some Motion Blur