Adobe Photoshop
For Photographers
Tutor: Clive R. Haynes FRPS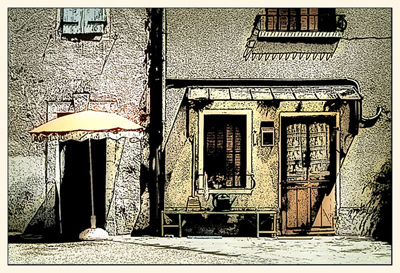 Introduction to Adobe Photoshop - Level 1
A foundation course using the world's foremost imaging program, 'Adobe Photoshop'.
Participants learn about using digital imaging in the production of images from photographs.
The course provides a full introduction to the range of tools, filters, and image manipulation techniques available in this leading program.
The student is provided with an individual workstation, complete with a 'graphic tablet'.
The course covers a wide range of imaging techniques; from scanning-in and image correction to enhancing & combining pictures to printed output.
Photoshop Level 2
Entry to Level 2 is dependent upon having skills and knowledge appropriate to Level 1.
If in doubt, please contact Clive Haynes.
This course builds upon the learning gained in Level 1.
New topics are introduced and a deeper understanding of others gained.
The participant will learn more about the subtle and artistic control of the image, improved methods of 'sharpening', the extended use of layers and associated 'blend modes' and effects, how to make 3D pictures, plus how to become more discerning and critically aware of the picture-making process through digital imagery.
Digital Imaging Facilities
The Digital Imaging suite of equipment includes, a P.C. workstation complete with graphics tablet and colour monitor. A card-reader, flatbed scanner and an Epson printer is also available.
For more specific information, please contact Clive Haynes
e-mail: Clive@crhfoto.co.uk
'Phone: 01905 356 405